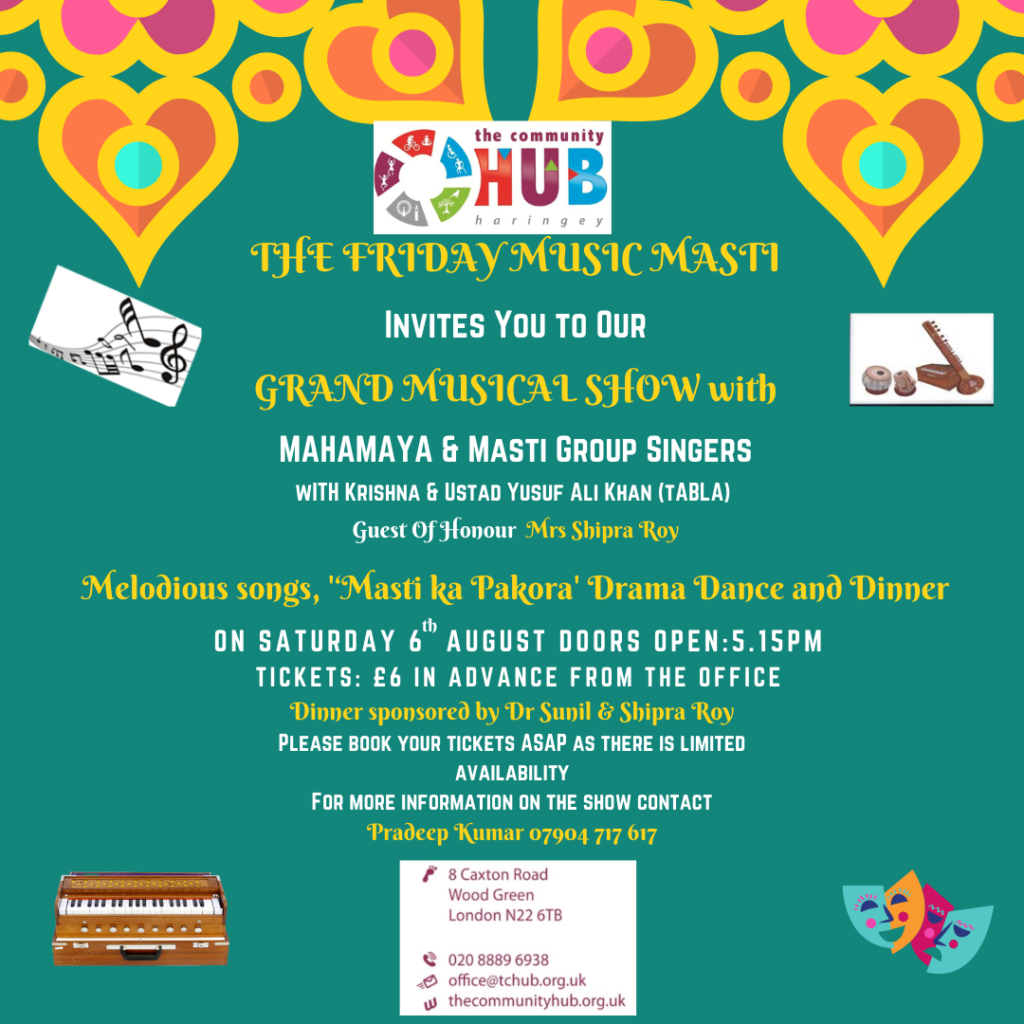 The Community Hub (Asian Centre) is celebrating our Friday night Music Masti with a fantastic show on Saturday 6th of August 2022 from 5.15pm onwards.
During and indeed since the pandemic Mahamaya has hosted the Friday Music Masti The group sessions on Zoom have been a source of support and provided a space for people to share Bollywood, folk, regional songs, poetry & jokes. It has attracted local people (many over 50) as well as some from other parts of London and the Midlands. To celebrate all the wonderful aspects of this group we will be putting on a Show.
On the night you will be entertained by your host Mahamaya, and an array of wonderful guests including Krishna, (who will sing and play the Keyboard) & Ustad Yusuf Ali Khan, (Tabla maestro). There will also be a Drama (play) ' Lo Kar lo Baat' with the Music Masti participants.
Dinner will be a selection of vegetarian food. (Please inform the Hub of any special needs)
There is also a brand-new stair-lift for anyone who may have mobility issues assistance will be given.
Tickets will be £6 in advance from the office please book early as there is limited availability.
0208 889 6938 For Tickets.
For further information on the show contact.
Pradeep Kumar
07904 717 617