The Community Hub Haringay Day Care Centre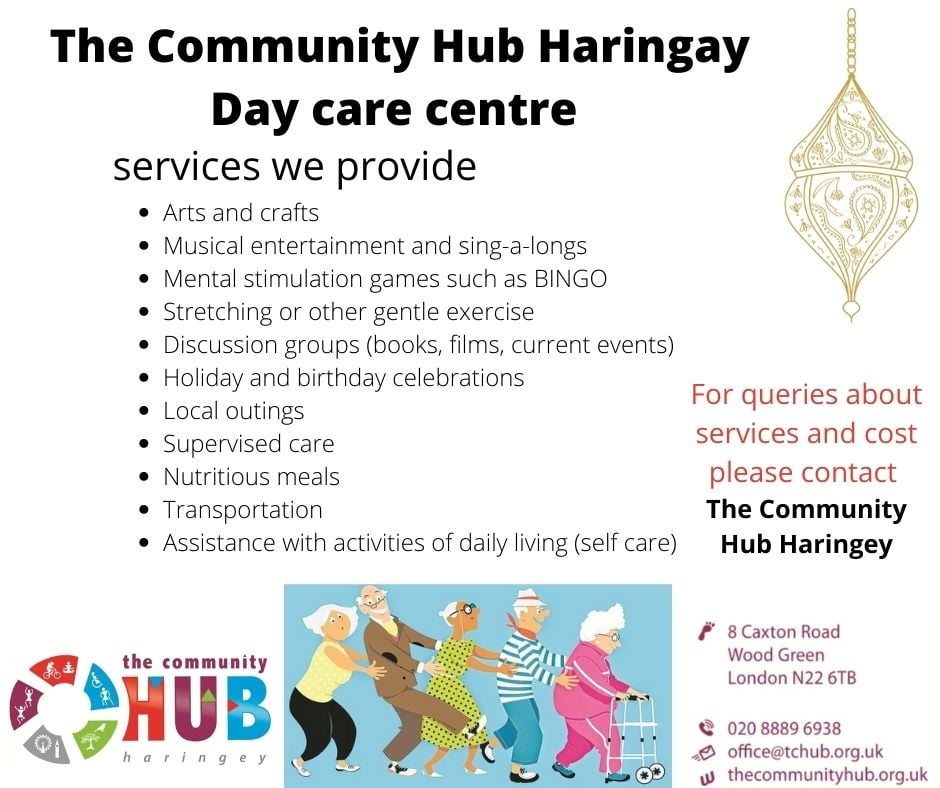 "Men do not quit playing because they grow old – the y grow old because they quit playing." – Oliver Wendell Holmes
Here at the Community Haringey, we help your love ones to stay happy, healthy and young at heart. Those who are loved deeply will never grow old.
Our trained staff provide the seniors with nutritious meals, including specials diet (Halal & Vegetarian)
Staff can help with daily living such as grooming, hygiene, walking and feeding.
We adapt to your love one's variable level of needs to provide the best care possoble.
For more information and to enquiry about our cost please contact us.