International Women's Day Event
IWD Event Bringing together Haringey's women for a day of empowerment.
About this event
IWD 2022: #BreakTheBias
Imagine a gender equal world.
A world free of bias, stereotypes, and discrimination.
A world that is diverse, equitable, and inclusive.
A world where difference is valued and celebrated.
Together we can forge women's equality.
Collectively we can all #BreakTheBias.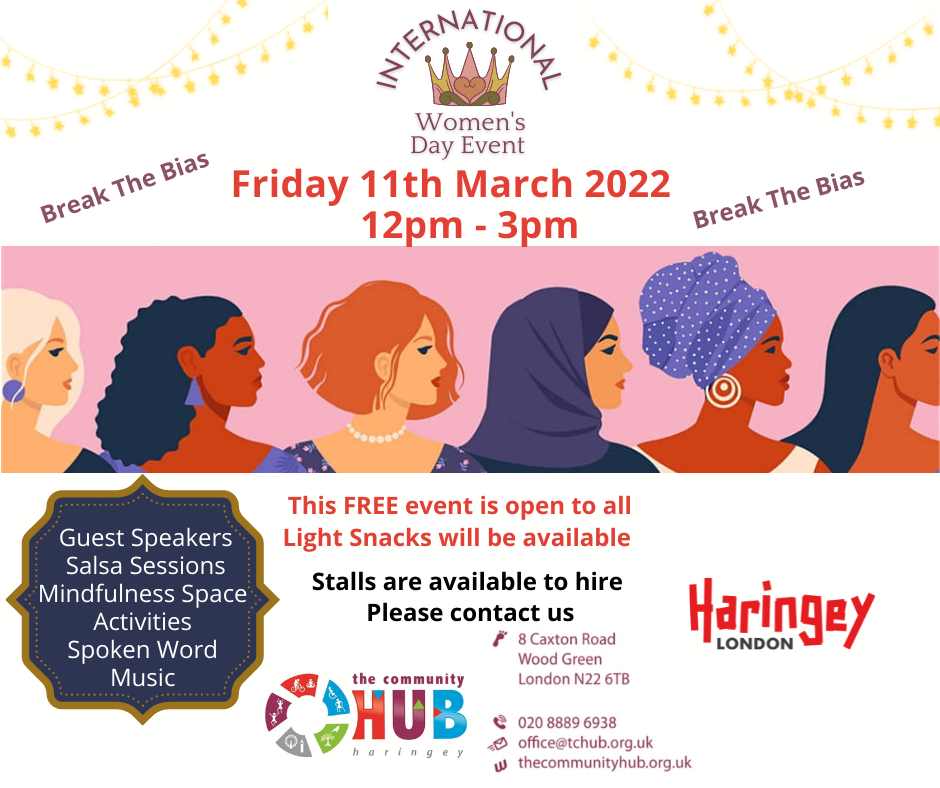 https://www.eventbrite.co.uk/e/international-womens-day-event-tickets-277474362287